Member offers
"10% discount for Business Network members. Call me on 0161 881 2128 to make your booking."
Faz Page, Pageosteo
"20% off for the first Physiotherapy Consultation. Call me on 07919 960 811 to arrange."
Tinashe Dangarembizi, ASthetics Physio
"We are launching an online training platform for Social Media in Feb 2019. Anyone from The Business Network who is happy to answer a short (3 question) survey this month will get a free copy of our first short course. Please call me on 07976 616 145 to arrange."
Carole Fossey, Carolefossey.com
"An offer to members of a 10% discount off Temple Spa products throughout February and March (for Valentine's Day and Mother's Day). Anyone wishing to take the offer up would need to contact me on 07932 345 558 or via Jackie.howley@ntlworld.com "
Jackie Howley, Temple Spa
"A free business process consultation and mapping exercise. This will uncover any risks, bottlenecks and unnecessary costs which can can be avoided to increase profitability and efficiency. Please call me on 0161 667 3391 to arrange."
Laura Bulmer, DocTech UK
"Members offer for a one day 'Creating New Business' workshop which focuses on 'Prospecting with Purpose' and 'Converting with Confidence'. The workshop will look at each participants business situation to provide pragmatic improvement ideas. Its on 27th February at Elliot House and has a special rate (50% off) of £250 per delegate. Please contact me on 07880 735 774."
Steve Edge, OPTSM Limited
"I would like to offer Business Network Members a free review of their employment documentation, both in terms of the legality of what is in the paperwork and the practicality of enforcing it in the workplace. If anyone would like to take advantage of this offer they can call me on 07879 551256 or send their documents to kieronh@khes.co.uk"
Kieron Hill, KHES Ltd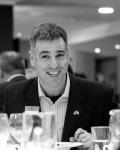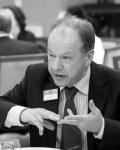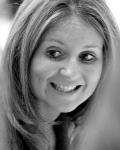 Come and join us at
OUR NEXT EVENT
Thursday 28th February
The Lowry Hotel 12 Noon - 2.00 pm
What members and guests say
"Back in 2009, I realised I should really look to expand my business contacts by joining a local networking group. To do this, I decided to shortlist a number of various different groups from around the area, try them all out, and make a decision on which one suited my requirements best. So it was that during the first few months of 2010 I attended a selection of breakfast, lunch, and evening events, and out of the 5 shorltisted groups I found the Business Network to be by far and away the most suitable for my requirements. The size of the group was an immediate attraction; to be given the opportunity to meet and network with over 100 business people at each event was something the other groups simply couldn't match. Also, I felt the structure of each event to be far more effective; allowing the opportunity for both formal and informal networking. Overall, the quality of the attendees, the organisers' warm welcome and the friendly atmosphere made it a very easy decision to make. I joined The Business Network early in 2010 and have recently renewed my membership. I would have no hesitation in recommending The Business Network to anyone looking to grow their network of quality business connections."
Liam Ahern
I-COM International Ltd
"Helen, it?s always very uplifting attending your luncheons and thanks again for a great year of networking."
Mark Brocklehurst
Sharples Group Ltd