Member offers
"Discounted Head-shots for Business Network members to be photographed on the day of the event."
Ania Pankiewicz, Ania Pankiewicz Photography
"11 months with company"
Cathryn Joyce, Ellis Machinery
"A Complimentary 30 minute strategy session, where you will come away with at least 3 things you can immediately implement to improve your following and engagement on social media. Please call me on 07976 616 145 to arrange."
Carole Fossey, Carolefossey.com
"Kodak Desktop Scanners guaranteed cheaper than online price for any Business Network Member. Call me on 0161 667 3391 to arrange."
Laura Bulmer, DocTech UK
"Refer a Friend for matchmaking membership and we'll say thank you with £150 Selfridges gift card.Call me on 07752 434 336 to discuss."
Annabel Hannam, Intro NW
"Online blended learning course ?Dealing With Difficult Conversations?, half price for Business Network members at £100. Contact info@intersolglobal.com and quote ?BN Online Offer?."
Mick Confrey, Intersol Global
"My Total Office Solutions is looking to work with charities operating in our communities (Lancashire & Greater Manchester), and donate to them a third of the profit that we both generate in doing business together.If you would like to discuss how our corporate social responsibility program could work for you please contact me on 01254 271 936."
Paul Bolton, MY Total Office Solutions
"Monitor Creative will be offering Business Network members a complimentary critique of their brand, as part of our 'Give Your Brand a Spring Clean' initiative running from January 2019. Please email me via moray@monitorcreative.co.uk or call 0161 743 0980. "
Moray Newberry, Monitor Creative
"10% discount for Business Network members. Call me on 0161 881 2128 to make your booking."
Faz Page, Pageosteo
"10% off for the first Physiotherapy Consultation. Call me on 07919 960 811 to arrange."
Tinashe Dangarembizi, ASthetics Physio
"The Business Network Member Offer for GM Business Connect Magazine. 20 percent discount to ALL members. Offer based on first booking of one or more advertisement. Please call me on 0161 969 8632."
Paul Mirage, Business Connect Publishing Limited
"If you're using Mailchimp or a similar email marketing platform in your business, Adrian Savage (The Automation Architect) is offering a complimentary 30-minute review for members of The Business Network to identify how you can transform your email marketing from "one size fits all" to become much more personalised so you'll get greater engagement and make more sales. Please contact Adrian on 01782 695 200 to arrange your review"
Adrian Savage, Dynamic Marketing Lab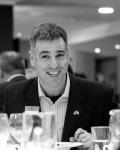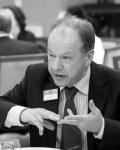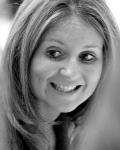 Come and join us at
OUR NEXT EVENT
Thursday 13th December
The Lowry Hotel 12 Noon - 2.00 pm
What members and guests say
"What is clearly apparent about The Business Network is that, unlike so many other networking groups and events that I have attended, you take an active role in connecting your members where you see there is an opportunity. Typically these networking events are organised, payments are collected from the delegates and the delegates are then left to get on with the networking themselves. Not with The Business Network! This is clearly a differentiator and I'm both surprised and delighted by the level of attention you give to your members, in particular to identifying those potentials relationships that that could benefit members and making the connections for us where we haven't already had the chance to connect."
Luke Rebbettes
Kingsbrook UK Ltd
"Hi Helen, I just wanted to say that my first meeting as a member of The Business Network Manchester was superb. I?ve already made a couple of excellent new contacts, with follow up meetings being arranged. Many thanks,Andy Following on from my email earlier this year I just wanted to let you know that I have just received confirmation today of a new 3-month pilot campaign with a new customer which is directly as a result of me being part of The Business Network. This is a significant piece of work for Mustard Seed and further cements my confidence in the group moving forward. "
Andy Pearson
Mustard Seed Telemarketing