Member offers
"10% discount for Business Network members. Call me on 0161 881 2128 to make your booking."
Faz Page, Pageosteo
"The Business Network Member Offer for GM Business Connect Magazine which is producing in the June/July Issue a feature on Hybrid Vehicles. Any Business Network member who wishes to take part can receive a 30% discount Offer based on first booking of one or more advertisement. Please call me on 0161 969 8632."
Paul Mirage, Business Connect Publishing Limited
"Free advice for any Business Network Member on Google First and also mobile friendly web deals available - please call me on 0161 209 3941 to arrange."
Eric Hudson, NRTH Digital Limited
"We are looking for a unique team.... Do you enjoy meeting people & have empathy? Can you build someone?s confidence? INTRO is franchising - We are a unique matchmaking service and in today?s world of speed-dating, apps and on-line services you'll find INTRO's personal approach is distinctly different and far more effective. We get to know our clients. We meet & chat face-to-face, so that we can fully understand what our clients are looking for in a potential partner. Do you have the unique qualities to join our franchise team? Please contact me directly on 07752 434 336 to discuss."
Annabel Hannam, Intro NW
"Complimentary confidential one- to-one business or life coaching session at Ayuda House in Bowdon with Melinda Beckett-Hughes Please call me on 07801 977 864 to arrange a date."
Melinda Beckett-Hughes, Ayuda Group Ltd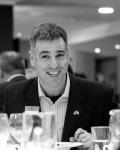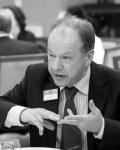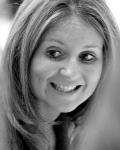 Come and join us at
OUR NEXT EVENT
Wednesday 22nd May
The Lowry Hotel 12 Noon - 2.00 pm
What members and guests say
"Please can you publicly thank Paul Giness for his referral which has led us to winning the refurbishment project for Vileda?s UK head office."
Matt Jackson
UK Workspace Limited
"Just wanted to drop you a quick line to compliment you on a most wonderful networking lunch today. I have attended a number of networking events during my career, but today's event was one of the most enjoyable for me. The relaxed atmosphere and informal lunch in such a wonderful location was enhanced even more by chatting with a number of inspiring and creative individuals."
Jeni Morris
NMW Direct Ltd