"It is personal touches like this which set the Network aside from other business networks and which make it a constant pleasure to attend."
Stephen Singer, Infralogics Limited
"Every time I come to one of your events I have a fun and very fruitful time. Thank you again for creating a fantastic environment for us all to build relationships. "
Will Kintish, Kintish Networking Skills
"I thought the event was extremely well organised and all of the guests engaging."
Paul Colder, Evac Chair International Ltd
"You have always run the most professional network of all the ones I have ever been to. "
Simon Cocker, Voodoo Agency Ltd
"Just a short note to say thank you and how much I enjoyed yesterday's networking event. The food and the company were excellent and I was so impressed at the professional but friendly way you coordinated the event."
Elaine Shepherd, Polkadot Design and Print Limited
"One of the things that really stood out to me as you were sending thanks to the various people at the event, I realised that I have also utilised the services of the first three people that you mentioned. This just makes me realise what a fantastic place this network is, the power of recommendations is second to none. The best of it is that I now have the contacts and ability to strengthen my company on an on-going basis. Thanks for all your hard work."
Mark Nolan, Mark 1 Business Systems Limited
"I use business networking extensively to build new business and so I come across all types of Networking Companies. To say that Helen Bennett's Business Network stands head and shoulders above the rest is only telling it how it is. The format is excellent and relaxing which get the best out of everyone and the added bonus is Helen's personality and attention to detail. I can heartily recommend Business Network."
Moray Newberry, Monitor Creative
"Having had the privilege of speaking at two of The Business Network events I only need one word to describe how they are organised, promoted and staged - BRILLIANT!"
Michael Heppell, Michael Heppell Ltd
"Please can you publicly thank Paul Giness for his referral which has led us to winning the refurbishment project for Vileda?s UK head office."
Matt Jackson, UK Workspace Limited
"I have been a member of the Business Network for four or five years, first in Manchester and then in Chester when that region was established. Having spent over 30 years in corporate life, the latter 20 at Board level, I was very uncomfortable with the whole concept of formal networking events. Thank heaven I joined Business Network!!! My 30 year corporate experience involved working for three multinational retailers, so I believe I am qualified to make international comparisons when commenting on the strengths of The Business Network. For brevity I'm going to bullet point the exceptional strengths of this world class brand. 1. Clarity of purpose. Some may call it a vision or a mission.... Doesn't matter. BN knows what it wants to achieve, is utterly consistent in its execution and therefore achieves its targets. 2. A single eye over the business. This is hugely important in a franchise business. Helen Bennett, the founder of BN in its current form, is a colossally impressive networker, and an infectiously inspiring facilitator and leader. Helen's integrity, astonishing work ethic/output and unbounded enthusiasm permeate the entire organisation and set the standard for every region. 3. Efficiency, reliability and member friendly admin systems. The business is designed to give its members the best possible service... And it unfailingly does. 4. Results orientated. The success of any brand is ultimately measured by the loyalty of its customers. I haven't done the research but I bet Helen has, and I'll wager that BN beats most comparable business networking agencies worldwide on member retention. Why? Because we, the members, love the process, love the people and develop lasting, constructive business connections as a result of regularly attending our local Business Network monthly lunches. "Simple" as the Meerkat says!"
Francis Ball, Chesmait Ltd
"The Business Network is the perfect forum for forging new long term professional relationships leading to increased sales and mutually beneficial business. It is great to be part of such an active team of members all assisting one another in such a proactive and effective way ably led by a fabulous leadership focused on developing new business generation which would otherwise not happen."
Simon Martin, Power Solutions UK Ltd
"I have been a Business Network Member for many years, probably over 10 years now. When I first joined the Network it was unique. It was a relaxed and yet structured environment in which to meet like minded business people who were keen to build long standing relationships rather than score a quick sale. A huge contribution to the success of the network is owner Helen Bennett, and her handpicked franchisees who run the satellite events in other towns and cities. Helen never forgets a face, a name, a connection, and she is constantly on the lookout not only for referrals to the members but also new members to keep network fresh and relevant. I have obtained significant referrals from Network members, and have purchased services from members with great success. Even if there is not a member in your branch that can help, Helen will know someone who can. Quite simply, the original and best! We are delighted to be part of this wonderful network!"
Helen Brown, Slater Heelis LLP
"The whole event was inspirational."
Maggie Ford, Spring Rites Speaking Skills
"The reason that I am joining The Network is quite simply you have an excellent model, and having attended many networking events I feel that yours is by far the best structured to actually achieve outcomes for the members."
Lisa Styles, Corporate Accountancy Solutions Ltd
"What a fabulous event at the Palace Hotel, it was truly inspirational"
Lawrence Boswell, LB Telecom Limited
"Back in 2009, I realised I should really look to expand my business contacts by joining a local networking group. To do this, I decided to shortlist a number of various different groups from around the area, try them all out, and make a decision on which one suited my requirements best. So it was that during the first few months of 2010 I attended a selection of breakfast, lunch, and evening events, and out of the 5 shorltisted groups I found the Business Network to be by far and away the most suitable for my requirements. The size of the group was an immediate attraction; to be given the opportunity to meet and network with over 100 business people at each event was something the other groups simply couldn't match. Also, I felt the structure of each event to be far more effective; allowing the opportunity for both formal and informal networking. Overall, the quality of the attendees, the organisers' warm welcome and the friendly atmosphere made it a very easy decision to make. I joined The Business Network early in 2010 and have recently renewed my membership. I would have no hesitation in recommending The Business Network to anyone looking to grow their network of quality business connections."
Liam Ahern, I-COM International Ltd
"An amazing event; absolutely top drawer. You excelled yourself Helen; I loved it!!"
Gareth Clements, Rumpus Limited
"Many thanks for a great afternoon - I was really taken by your enthusiam and total passion for what you are doing - it contributes greatly to the commitment of your guests who all seem genuine people committed to growing their business and their fellow guest's businesses, so well done."
Mark Clough, Venture Resource Management
"Thank you very much for the event you organised today. Both my brother and I really enjoyed it and took many ideas away with us. May I also thank you for the personal touch you gave to the event - particularly the call before the event and for the personal welcome and goodbye - considering there were some 150+ people it was very kind of you to be so welcoming."
Mick Heys, Ainsworths Accountants
"Over the years I have been to many types of business networks including sector targeted events, however I now choose to only go to one - The Business Network Manchester. This is a coherent, friendly and excellent way to network and offers long lasting relationships. I find its an efficient use of my time and I always look forward to monthly event. Helen is always a great inspiration and ready to offer a helping hand and introductions. I wouldn't hesitate to recommend the network."
Sarah Carlick, The Athena Programme
"As I'm sure you know I go to a lot of networking events. Yours had a brilliant selection of very interesting and 'in the know' professionals - it was also a great structure with perfect timings."
Richard Venables, Excel Publishing
"Helen, it?s always very uplifting attending your luncheons and thanks again for a great year of networking."
Mark Brocklehurst, Sharples Group Ltd
"A simple thank you for another great meeting; the venue was a really good choice. My thanks to your team of helpers; 5 star as usual."
Graham Rushton, LB Telecom Limited
"It was lovely to meet you yesterday, thank you for your hospitality and warmth. I truly enjoyed the event, it was professional, well organised and you clearly are extremely successful at what you do."
Tracy Waddacor, World Class Service Ltd
"You run a tight, professional show - there is no other network organisation like it!!"
Ian Rothwell, R W Learning Ltd
"I joined The Business Network Manchester over a year ago and took the time to get to know the network Members there. After about 5 months we won our first contract, and since then we've generated a constant flow of referrals and met many new decision makers and business contacts. It's not just been the attendees that we've worked with, they have suggested our services to their contacts, so its networking in the real sense of the word. Helen is very active in ensuring that there are always new attendees and the group runs at a very healthy level each month. Its also great fun and thoroughly enjoyable."
Vicki Culverhouse, Straightahead
"Thank you as I found the lunch very productive and I have had a busy morning connecting and arranging new meetings with the contacts made yesterday. "
Steve Phillips, The Cake Nest
"Thank you very much for a really enjoyable afternoon yesterday. I appreciate how much of your time you gave to helping me feel welcome and to get most from the event. I have now made a number of great contacts and it is thanks to you."
Heidi Nagaitis, Monitor Creative
"Thanks again for enabling an atmosphere where it is so easy to meet the right sort of people and do business."
Carole Fossey, Carolefossey.com
"Helen, thank you very much for your help and support and I still maintain that the Business Network is the premium Networking proposition in the market. Your events are streets ahead of other groups I have attended. Thank you for making them so interesting!"
Fareeda Jaleel, FRJ Business and Marketing Solutions
"Thanks once again for organising such a wonderful day for us all yesterday ? some great meetings and contacts made."
Lorraine Sarsby, Bushey Promotions
"Please let me congratulate you on the quality of the event, it was extremely interesting, well-co-ordinated with a really great diversity of professionals."
Nathan Monshin, Spherical International Operations
"Just wanted to drop you a quick line to compliment you on a most wonderful networking lunch today. I have attended a number of networking events during my career, but today's event was one of the most enjoyable for me. The relaxed atmosphere and informal lunch in such a wonderful location was enhanced even more by chatting with a number of inspiring and creative individuals."
Jeni Morris, NMW Direct Ltd
"What is clearly apparent about The Business Network is that, unlike so many other networking groups and events that I have attended, you take an active role in connecting your members where you see there is an opportunity. Typically these networking events are organised, payments are collected from the delegates and the delegates are then left to get on with the networking themselves. Not with The Business Network! This is clearly a differentiator and I'm both surprised and delighted by the level of attention you give to your members, in particular to identifying those potentials relationships that that could benefit members and making the connections for us where we haven't already had the chance to connect."
Luke Rebbettes, Kingsbrook UK Ltd
"I've been to quite a few networking events recently, but I found Thursday's event to be the best by a long way, in terms of quality of connections and hospitality. The attention that you both give to all attendees is a real differentiator."
Thomas Carr, Global Commercial Intelligence and Solutions
"Hi Helen, I just wanted to say that my first meeting as a member of The Business Network Manchester was superb. I've already made a couple of excellent new contacts, with follow up meetings being arranged. Many thanks. Following on from my email earlier this year I just wanted to let you know that I have just received confirmation today of a new 3-month pilot campaign with a new customer which is directly as a result of me being part of The Business Network. This is a significant piece of work for Mustard Seed and further cements my confidence in the group moving forward. "
Andy Pearson, Mustard Seed Telemarketing
"Thank you for the wonderful May online event that I attended. This was a very well run, engaging, and supportive event and made me proud to be part of The Business Network. Congratulations Helen to you and the team!"
Chris Burn, CSRB Ltd
"Thank you for allowing me to come to the event today. I will be joining the network. I was so impressed by your personal approach and your professionalism in running the event and your husband did a great job as well."
Geoff Robertshaw, Geoff Robertshaw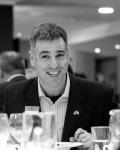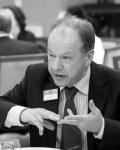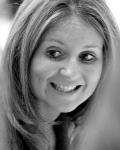 Photographs by The Ikon Partnership
Come and join us at
OUR NEXT EVENT
Wednesday 9th December
Online Event-11.50 Sign In-12.00 Start-13.30 End
What members and guests say
"Hi Helen, I just wanted to say that my first meeting as a member of The Business Network Manchester was superb. I've already made a couple of excellent new contacts, with follow up meetings being arranged. Many thanks. Following on from my email earlier this year I just wanted to let you know that I have just received confirmation today of a new 3-month pilot campaign with a new customer which is directly as a result of me being part of The Business Network. This is a significant piece of work for Mustard Seed and further cements my confidence in the group moving forward. "
Andy Pearson
Mustard Seed Telemarketing
"Please can you publicly thank Paul Giness for his referral which has led us to winning the refurbishment project for Vileda?s UK head office."
Matt Jackson
UK Workspace Limited