News
or click here for Member Offers
The Business Network Young Professionals
Manchester's Young Professionals To Be The First In The Country To Benefit From A New Personal Development Programme

September 28th 2016 at The Lowry Hotel saw the launch of the latest initiative from the long-established Networking organisation The Business Network; a Personal Development Programme for 18-28-year-old young professionals.
Predominantly focusing on the 'softer skills', and with the seminar topics being delivered by industry experts, the programme will be made up of 6 bi-monthly events, each consisting of a morning seminar, an informal Networking Lunch and an afternoon seminar. Topics to be covered include Leadership Skills, Speaking and Presentation Skills, Communication and Networking Skills, Resilience, Time Management and Personality Profiling.
Helen Bennett, owner of The Business Network, said "Being the mother of four children in their twenties I fully appreciate the value of investing in young people to help prepare a more rounded and confident individual, equipped to succeed in a competitive business world". She goes on to say, "And I am so pleased that we are in the fortunate position at The Business Network of having long-standing relationships with some very talented Members within our groups across the country, and in fact abroad; skilled trainers who we can work with to deliver this exciting new initiative".
The first event, taking place at The Lowry Hotel, will include a Leadership seminar by keynote speaker and author Ben Morton from TwentyOne Leadership and a Networking Skills seminar by Founder of Strategic Communication Ltd, author Simone Andersen.
Julie Graham, Managing Director of Distinction Consulting and Member in the Manchester group said, "As my company has benefited significantly from being involved in the group, I similarly expect the Young Professionals' Network to bring huge value to young people, developing those so often forgotten communication skills, and building confidence to help them to become future business leaders."
The events will also be hosted by, director of BNYP, Mattie Lopeman. Mattie said, "Being well within the targeted age range of 18-28 I can fully appreciate the value of what we are offering, and it is important not to ignore the peer networking opportunities that also arise from having the opportunity to regularly mix with a varied group of fellow young professionals – it is a great chance to establish and develop an important 'support network'; invaluable as a career progresses".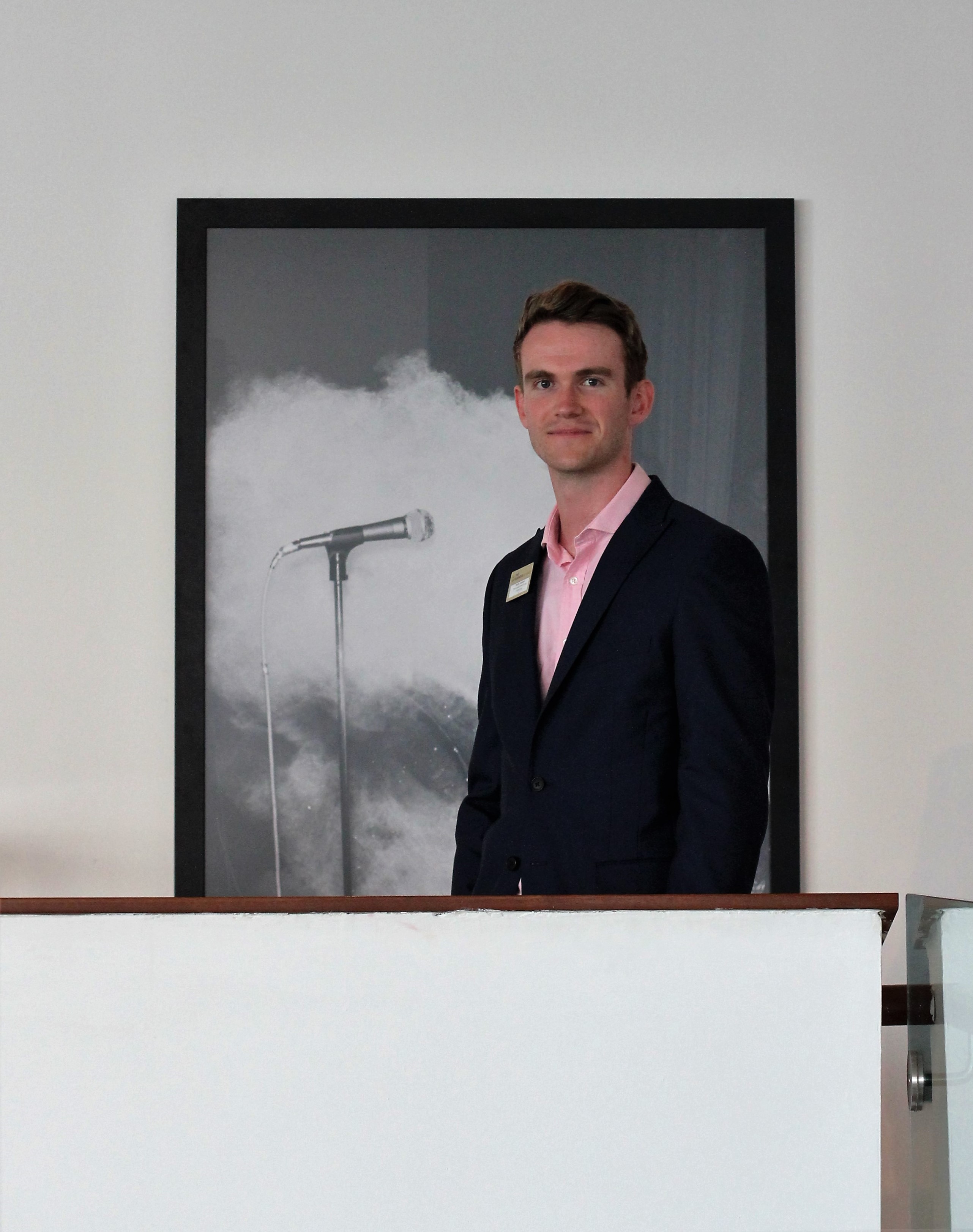 Mattie Lopeman - Photographed at The Lowry Hotel
Adrienne Nankivell from Virgin Trains; a member in both London and Manchester said, "The idea of focusing on developing the 'soft skills' in the young professionals, something that is critical for business success, is innovative and it should certainly help give them an 'edge' in the employment market".
Helen Brown, Partner at Slater Heelis LLP, commented "I have been a member of The Business Network in Manchester for over 10 years. By virtue of the fact that the Business Network members are senior decision makers, they tend to be in a certain age bracket. I was therefore intrigued to learn that Helen Bennett had decided to launch a Young Professionals Development Programme. This will be an ideal opportunity for future decision makers to learn key skills in a supportive, inspiring and professional environment. Based on my experience of the integrity and quality of the Business Network, this is an opportunity not to be missed for the young business community of Manchester".
Follow this link for further details.
'Network on the Move' - The Return Journey with Virgin Trains
On Thursday 27th August 2015 members of The Business Network London Central group had the opportunity to travel to Manchester, in a private first class carriage with Virgin Trains, to meet members of the long established Business Network Manchester.
The event marked the 'return journey' of one made in 2013 when a Manchester group travelled to the newly established London network. Helen Bennett, Owner and Director of The Business Network said, "the first trip was such a success, and now the London group has grown to over 100 members, it seemed a great opportunity to run the return journey".
"The idea of 'Networking on the Move' has always appealed to me", said Helen, "and we are in a unique position where we can broker introductions between the two business communities".
As well as the private first class carriage on Virgin Trains, executive transfers were provided in Manchester by Professional Chauffeur Services (PCS), who took the London group on to the Networking Event at The Lowry Hotel.
The Business Network London Off To A Great Start
"Inspiring", "outstanding", "the gold standard of Networking", "a real eye-opener" and "a master class of organisation"
These are just some of the kind comments we received following our recent launch event at the DoubleTree by Hilton West End, and the group looks set to be off to a great start with Founder memberships looking likely to hit the 40 mark before the second lunch.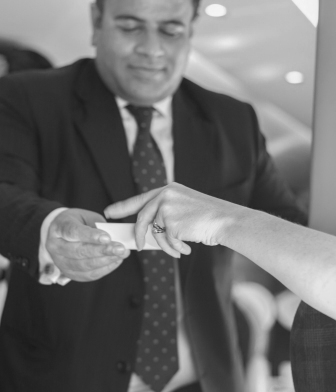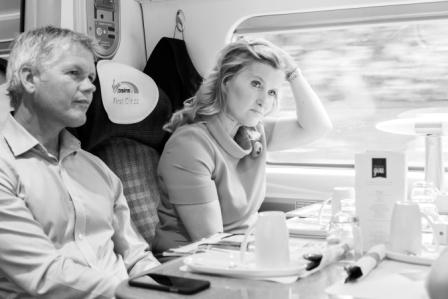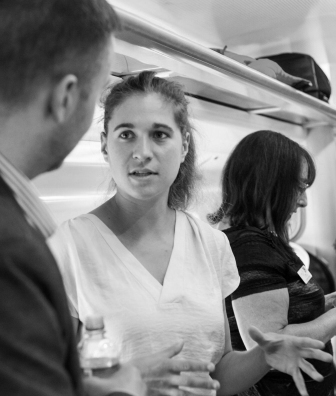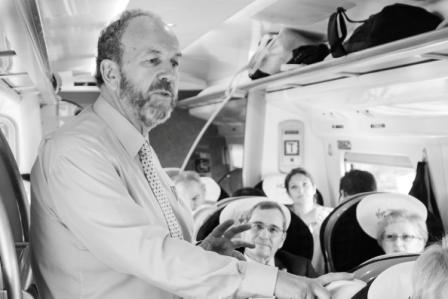 Photographs by Shoot Me Studios
Come and join us at
OUR NEXT EVENT
Wednesday 20th June
The Mere Golf Resort and Spa 12 Noon - 2.00 pm
What members and guests say
"I use business networking extensively to build new business and so I come across all types of Networking Companies. To say that Helen Bennett's Business Network stands head and shoulders above the rest is only telling it how it is. The format is excellent and relaxing which get the best out of everyone and the added bonus is Helen's personality and attention to detail. I can heartily recommend Business Network."
Moray Newberry
Monitor Creative
"Having had the privilege of speaking at two of The Business Network events I only need one word to describe how they are organised, promoted and staged - BRILLIANT!"
Michael Heppell
Michael Heppell Ltd